About Stine Hvid
Stine Hvid is a danish illustrator, mural artist, street artist and graphic designer currently based in Copenhagen, Denmark.
Stine Hvid is educated from The Royal Academy of Design in Copenhagen, Denmark and from Edinburgh College of Art in Edinburgh, Scotland. She has been working full-time as an artist since 2013.
CLIENTS
Murals/artworks: Google, Netflix, PepsiMax, RedBull, TV2 Danish Music Awards 2014, Kanal5, TV3, VIASAT, YouSee, TDC, MetroXpress, Wonderful Copenhagen, Skuespilhuset, Danske Bank, Downtown, Royal Unibrew, MTG TV, Red Barnet, KræftVærket Rigshospitalet, TrustPilot, VisitDenmark, VisitDenmark Norway, Greater Copenhagen, Copenhagen Capacity, Idræts-Parken, Farum Park, Simon Talbot's Sketch Show, Arkitektur Ministeriet, Falster inc., RUST cph, The Kraken Rum, Hive Nightclub, Butchers Nightclub, Donkey Club Nightclub, LA Bar, The Drunken Flamingo nightclub, Ruinart Champagne, Takeoffer, Goldfish Ventures, SpotOnMarketing, EDU Danmark, Syddansk universitet, Crone & Co, Artrun, Widespace, Karnov Group, Single.dk, Punkthusene, Parbon.dk, The Organic Boho, De 4 årstider, Musen&Elefanten, Play31, Montdor, Wooma, Wasabi, ByensHegn, Spillestedet Stengade, Streetmekka, StreetHeart, Artrebels.
Murals events: BMW Mini Cooper event, Prince's concerts in Denmark, Roskilde Festival, Distortion, Trailer Park Festival, Vesterbro Festival, Mall Wall, Generator Hostel, VESS/PLAY31
Illustrations & artworks: WWF Denmark, Earth Control, Reach For Change, Envii, Companys, Asger Juel Larsen, Boligmagasinet/Designfund, Arriva, DriveNow, DSB, Earth Control, Reach For Change, Børn Unge & Sorg, Ungdommens Røde Kors, Simply Chocolate, Target Records, A Question Of, Parfa Crew, Jibe Longboards, Samvirke, HK Privat Fagblad, Information, NORD, K-Forum, Naturens Køkken, Ørgreen, GreenCph, ChangeGroup, Sketch Or Die Scandinavia, Eight Magazine, Unikke Stemmer, Christianshavns Lokalhistoriske Forening.
For more pictures and updates go follow recent work on:
All images Stine Hvid illustrations 2011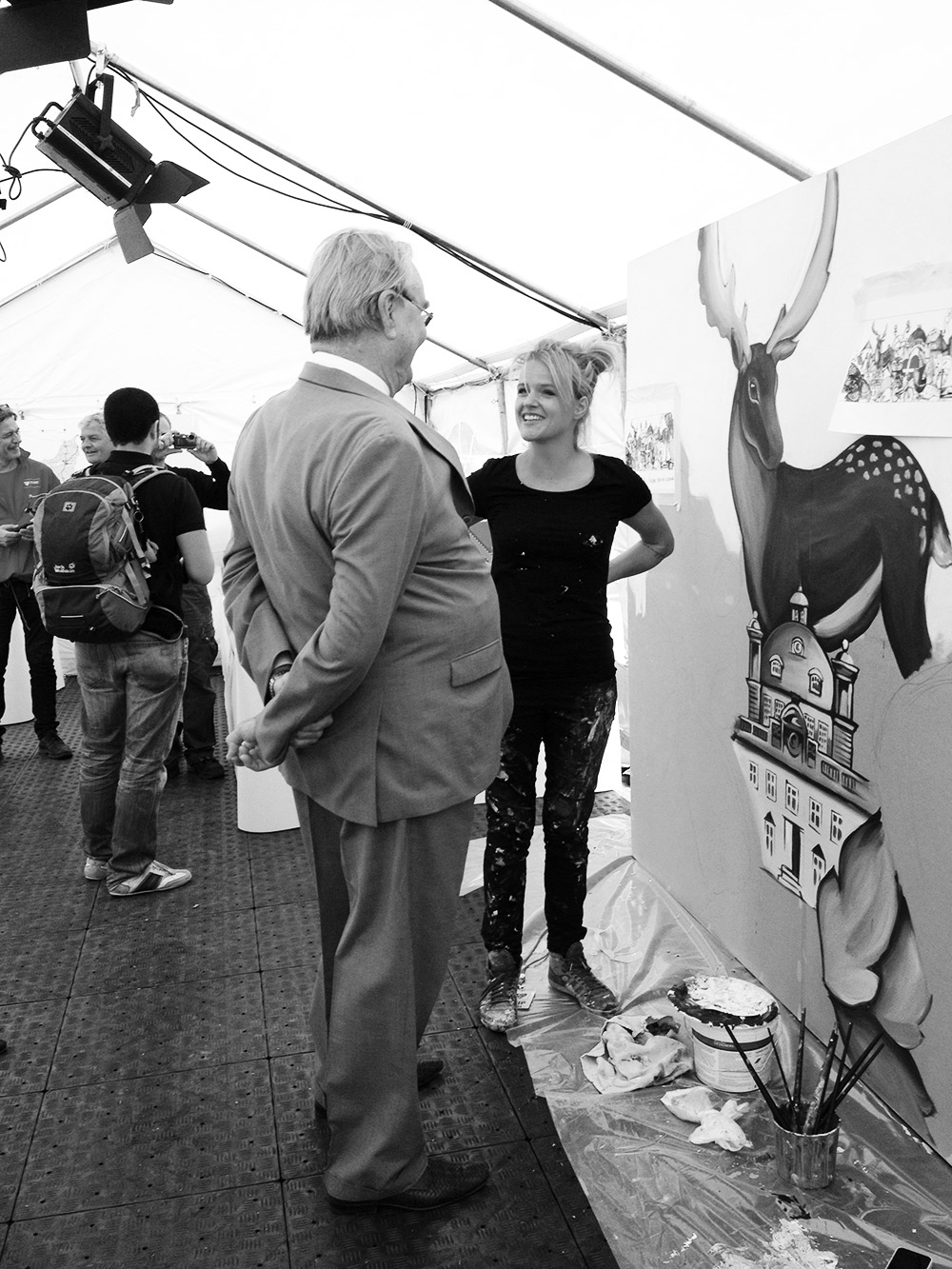 Prince Henrik Of Denmark visiting VisitDenmarks event in Kungsträdgården in Stockholm, Sweden.